Welcome to Performance Spine & Sport
Geneva Chiropractors  for Health & Wellness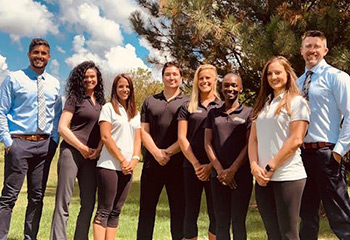 Chiropractic offers natural relief of chronic pain, headaches, disc disorders and personal injury cases. Chiropractors help newborns, infants, teenagers, adults and seniors. And health-conscious Geneva families choose Performance Spine & Sport.
Chiropractic Care Can Help
Thanks for visiting! Please explore our information-rich chiropractic site so you fully understand what chiropractic is, what chiropractors do and what you can expect in our office.
Chiropractic is safe. Chiropractic is natural. And chiropractic works!
When you're ready, call a chiropractor in Geneva who cares. Find out for yourself why so many of your neighbors already have.
Had a great appointment? Can't wait to let the world know?
Click below to leave us a review.
---
Dr. Jonathan Rinn | Performance Spine & Sport